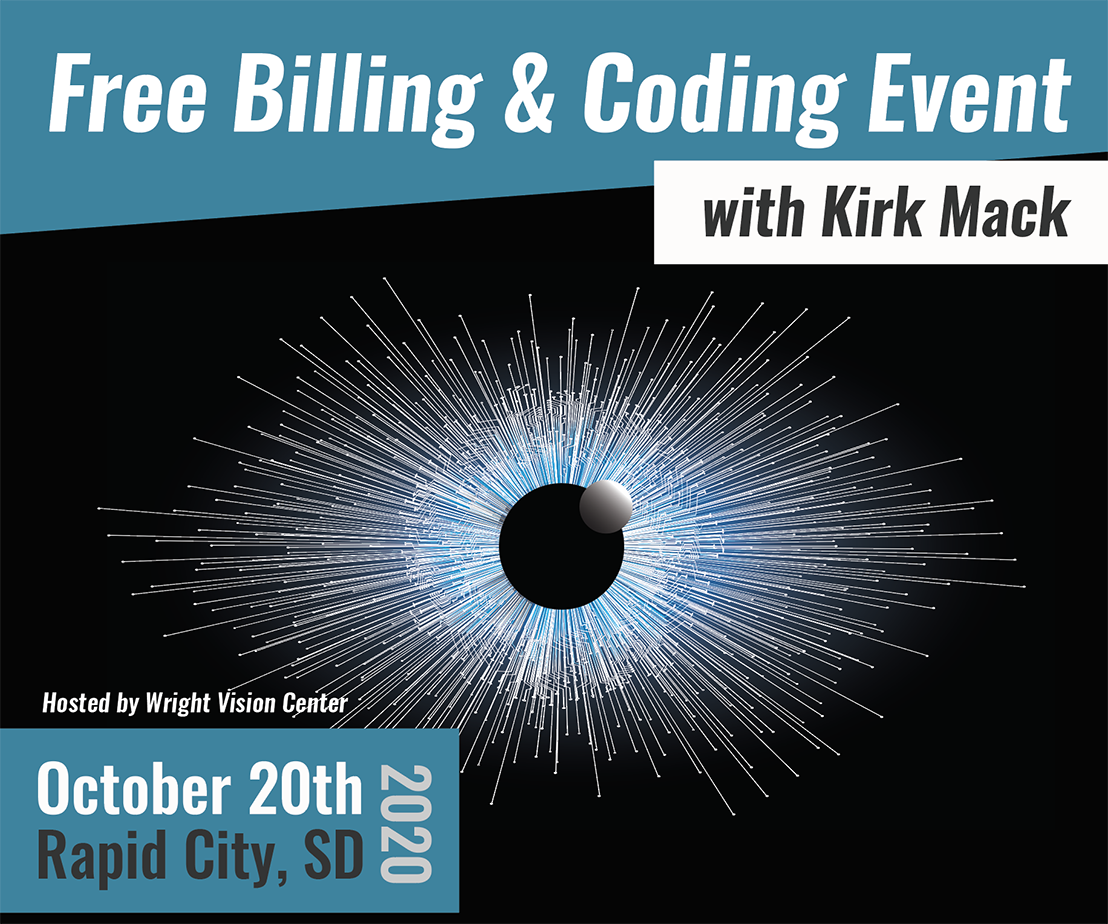 Thank you for your interest in our upcoming event! This is now a Zoom Only Event. Learn the latest updates surrounding payment issues, new codes, regulatory matters, administrative changes, quality programs, utilization changes and eye code criteria.
FREE Optometric Billing & Coding Event
RSVP for Online Event (Zoom)
Tuesday, October 20, 2020
6:00-7:30pm
This event will be live streamed on Zoom at 6:00pm. Login information will be sent prior to the event.
---
About Kirk Mack
Kirk Mack is a Senior Consultant with the Rose & Associates division of BSM Consulting® which specializes in Medicare reimbursement and compliance for ophthalmology and optometry. He began his career in ophthalmology in 1990. With nearly 30 years of industry experience, Mr. Mack is more than a "coding expert;" rather, he speaks the language used in ophthalmology practices, which facilitates working with and training physicians and clinical staff. This allows him to easily bridge the gap between the clinical and administrative areas of the practice. Mr. Mack is a Certified Professional Medical Auditor (CPMA) and a Certified Professional Coder (CPC) through the American Academy of Professional Coders (AAPC). He has also obtained the Certified Ophthalmic Executive (COE) designation.
If you have any questions, please feel free to contact us at (605) 718-5123.
*Attendees must wear a mask when not eating. Social distancing measures will be taken to promote safety during the event. Temperature screenings will be performed as you enter the event.